Zum Inhalt springen
GFXBench 4.0 introduces Car Chase to test Android devices with high-end graphics features
Brin­ging the popu­lar GFX­Bench bench­mar­king suite to desk­top OpenGL and OpenGL ES 3.1 plus Android Exten­si­on Pack, GFX­Bench 4.0 enab­les mea­su­ring mobi­le and desk­top per­for­mance with advan­ced gra­phics effects and incre­a­sed workloads. Car Cha­se is the first bench­mark to test devices with game-like con­tent uti­li­zing Android Exten­si­on Pack fea­tures such as hard­ware tessellation.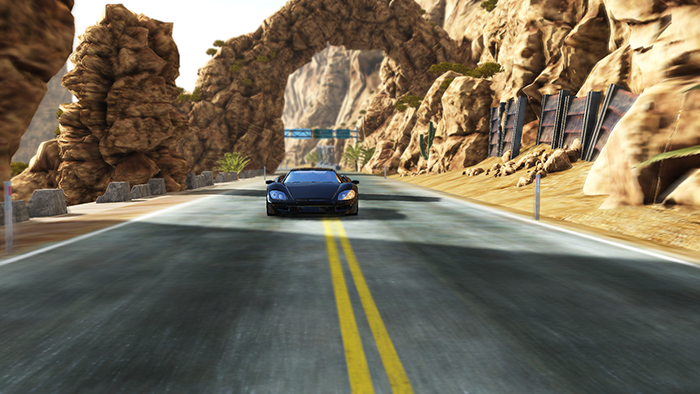 Uti­li­zing latest API fea­tures: hard­ware tes­sel­la­ti­on, geo­me­try and com­pu­te shaders, ASTC textures
The main addi­ti­on to the test suite is Car Cha­se, a new high-level test sce­ne makes which makes use of latest OpenGL ES 3.1 plus Android Exten­si­on Pack fea­tures. Two kinds of tes­sel­la­ti­on tech­ni­ques are used to pro­vi­de rea­listic gra­phics con­tent: to impro­ve the details of the back­ground rock moun­tain envi­ron­ment up-clo­se, the sce­ne fea­tures hard­ware-based tes­sel­la­ti­on with dis­pla­ce­ment maps. The smooth sur­face of the car is pro­vi­ded by Bézier-cur­ves and adap­ti­ve tes­sel­la­ti­on that enab­les fur­ther refi­ne­ment based on the came­ra view.
The sce­ne uses geo­me­try and com­pu­te shaders for HDR tone map­ping and bloom, and also for post-pro­cess effects such as lens fla­res and par­ti­cles. A high­ly scala­b­le, com­pu­te shader-based moti­on blur algo­rithm is respon­si­ble for plau­si­ble came­ra and object move­ments. Tex­tu­re com­pres­si­on is enhan­ced by the recent pos­si­bi­li­ty to use ASTC, ins­tead of ETC2.
The gra­phics pipe­line is based on defer­red ren­de­ring com­bi­ning phy­si­cal­ly-based mate­ri­als and image-based spe­cu­lar reflec­tions. The sce­ne has dyna­mic ligh­t­ing with cas­ca­ded shadows for a more rea­listic sen­se of depth. Addi­tio­nal post effects inclu­de depth-of-field, and screen-space ambi­ent occlu­si­on — which fur­ther enhan­ces the details pro­vi­ded by tessellation.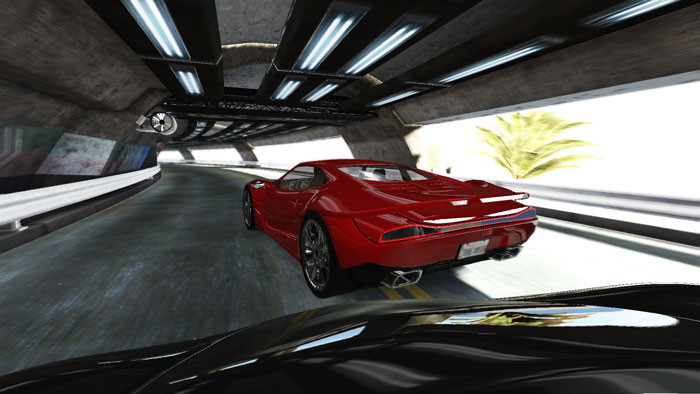 Sus­tai­ned per­for­mance measurement
GFX­Bench 4.0 con­ti­nues the tra­di­ti­on of inclu­ding sus­tai­ned per­for­mance test, ite­ra­ting for 30 test runs to stress test the hard­ware and look at how per­for­mance chan­ges over test runs.
"Pro­vi­ding ways to mea­su­re how the hard­ware per­forms during pro­lon­ged peri­ods of time is a vital part of our mis­si­on", says Ferenc Pin­ter, Deve­lo­p­ment Lead of Kishonti.
Bes­i­des the new addi­ti­ons inclu­ding Car Cha­se and a new low-level tes­sel­la­ti­on test, GFX­Bench 4.0 car­ri­es over all tests from pre­vious ver­si­ons for com­pa­ri­son and sup­ports on-screen and off-screen test modes. Inclu­ding Man­hat­tan tests for OpenGL ES 3.0 and 3.1, GFX­Bench 4.0 is a com­pre­hen­si­ve GPU bench­mark mea­su­ring device per­for­mance with all the latest high-end gra­phics fea­tures. The bench­mark auto­ma­ti­cal­ly detects the device's capa­bi­li­ties and selects the most appro­pria­te test set to pro­vi­de accu­ra­te information.
List of tests:
Car Cha­se
Man­hat­tan 3.1
Man­hat­tan
T‑Rex
Tes­sel­la­ti­on

ALU

2
Tex­tu­ring
Dri­ver Over­head 2
Ren­der Quality
Bat­te­ry and Stability
Cross-plat­form and cross-API benchmarking
GFX­Bench 4.0 is the first gra­phics bench­mark desi­gned to clo­se the gap bet­ween desk­top and mobi­le gra­phics by mea­su­ring the per­for­mance of desk­top OpenGL and OpenGL ES 3.1 plus Android Exten­si­on Pack imple­men­ta­ti­ons. In order to pro­vi­de cross-API com­pa­ra­bi­li­ty, DX12, Metal and Vul­kan sup­port is plan­ned, too.
Avai­la­bi­li­ty
The com­mu­ni­ty ver­si­on of GFX­Bench 4.0 is now avail­ab­le for down­load on Goog­le Play and Win­dows 7, 8, 10 (desk­top) ver­si­on is com­ing soon.
The cor­po­ra­te ver­si­on is avail­ab­le for licen­sing through our GFX­Bench GL Bench­mark Deve­lo­p­ment Pro­gram. We also pro­vi­de media edi­ti­ons for the tech­no­lo­gy press.
About Kis­hon­ti Ltd.
Kis­hon­ti Ltd. is a lea­ding spe­cia­list in high-per­for­mance gra­phics and com­pu­te solu­ti­ons. In the past deca­de we have been working tog­e­ther with lea­ders of the semi­con­duc­tor and con­su­mer elec­tro­nics mar­ket lis­ted among top ran­king tech­no­lo­gy com­pa­nies of the NASDAQ-100.