TAIPEI, Tai­wan, Janu­a­ry 2nd , 2020 –The lea­ding glo­bal mother­board, gra­phics card and mini PC manu­fac­tu­rer, ASRock, is all set to unveil the latest desk­top com­pon­ents and PC solu­ti­ons at the upco­m­ing CES 2020 in Las Vegas, US.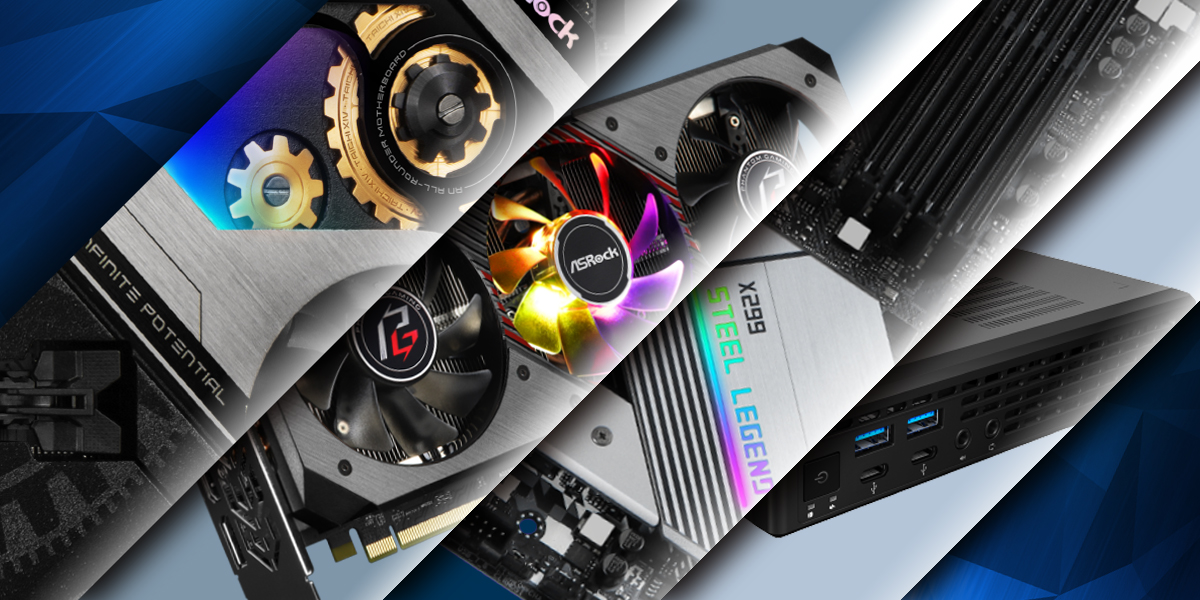 ASRock
X299

Everything you Need and Nothing you don't

The popu­lar ASRock X299 refresh mother­boards inclu­de the X299 Creator which is tar­ge­ted at con­tent creators, the X299 Steel Legend for main­stream users, and the X299 Tai­chi CLX which has all the bells and whist­les of a high-end desk­top mother­board. The­se new mother­boards are set to enter the peak of an Intel-based high end desk­top plat­form, and with the latest Intel® Cas­ca­de Lake‑X seri­es CPU, it is built to pro­vi­de uncom­pro­mi­sed per­for­mance­for every user.
ASRock
TRX40

Creator and Taichi Superior Design, Superior Performance, Best in Class

AMD 3rd genera­ti­on Ryzen Thre­ad­rip­per plat­form is the true high­light for com­pu­ter fana­tics, with ASRock TRX40 mother­board seri­es, the extre­me per­for­mance and tons of expen­da­bi­li­ty sup­por­ting PCIe 4.0 can be ful­ly opti­mi­zed. TRX40 Tai­chi is packed with 16 Power Pha­se Design, 90A Dr. MOS & Power Cho­ke to boosts power and per­for­mance to the CPU, USB3.2 Gen2x2 pushing data trans­fer rates to the limit, and last but not least, a bund­led Hyper Quad M.2 Card which sup­ports an addi­tio­nal 4 more PCIe Gen4x4 NVMe M.2 sto­rage. It offers pre­mi­um coo­ling solu­ti­ons to ensu­re SSD's always per­form at its best.
ASRock Radeon
RX

5700 / 5500 Series Graphics Cards — Provide Excellent User Experiences

ASRock Rade­on RX 5700 / 5500 seri­es gra­phics cards are inclu­ded Tai­chi, Phan­tom Gaming and Chal­len­ger seri­es, that are all equip­ped with AMD's second-genera­ti­on 7‑nanometer pro­cess Rade­on RX 5700 / 5500 seri­es gra­phics engi­nes. The total capa­ci­ty of 8GB GDDR6 video memo­ry and the latest PCI Express 4.0 bus stan­dard can sup­port ASRock Rade­on RX 5700 / 5500 seri­es gra­phics cards to pro­vi­de gre­at per­for­mance. With trip­le / dual fan ther­mal design, metal back­pla­ne, Poly­chro­me SYNC ligh­t­ing effects, the­se gra­phics card can meet the needs of various users and pro­vi­de excel­lent user expe­ri­ence.
One Liter
AM4

mini

PC

ASRock is proud to launch the new AM4 One Liter mini PC – Jupi­ter A320. Adop­ting AMD A320 chip­set to sup­port up to 65 watts AM4 APU and dual-chan­nel DDR4 memo­ry, Jupi­ter A320 pro­vi­des immer­si­ve com­pu­ting power. The Jupi­ter A320 mini PC fea­tures dual sto­rages M.2 (2280) and 2.5″ inch SATA 6Gb hard dri­ve, a total of 8 USB ports inclu­ding 2 Type‑C in the front panel, up to 3 dis­play out­puts at the same time, and M.2 wire­less modu­le to offer a wider con­nec­ti­vi­ty. Fur­ther­mo­re, Jupi­ter A320 sup­ports optio­nal DESH LAN and TPM for busi­ness secu­ri­ty, which makes Jupi­ter A320 a gre­at per­so­nal and enter­pri­se desk­top solu­ti­on.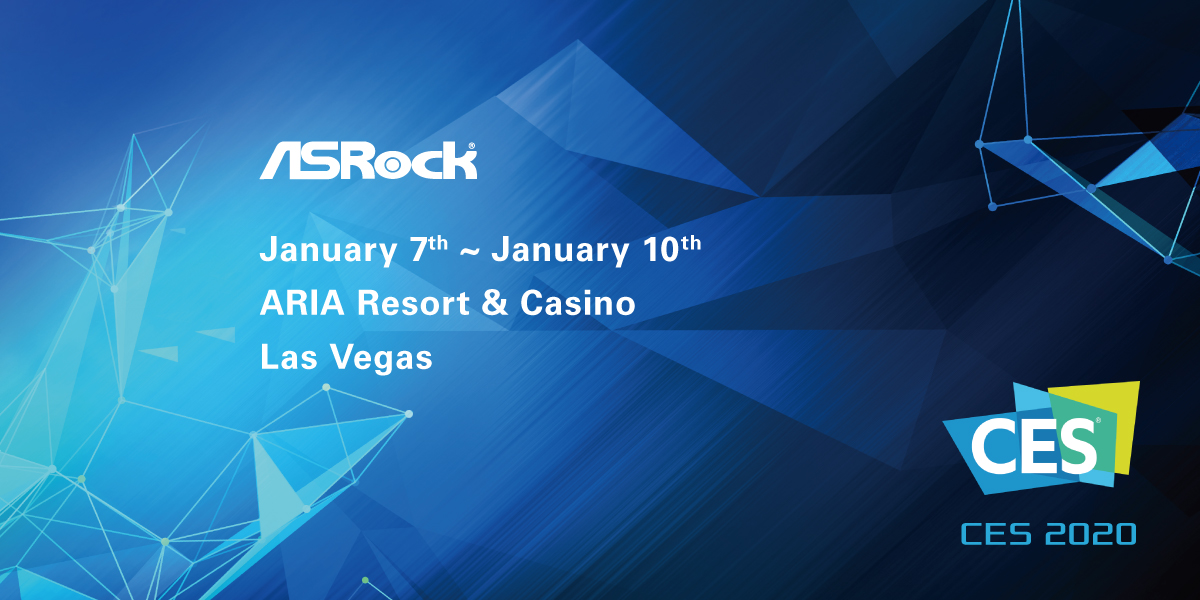 Date:
1/7~1/9: 9:00~18:00
1/10: 9:00~11:00
Venue:
ARIA Resort & Casi­no
Address:
3730 S Las Vegas Blvd, Las Vegas, NV 89158M