The New Alpha 15

&

17 is powe­red by the advan­ced 7nm

AMD

Ryzen™ 4000 H‑Series pro­ces­sor and Rade­on™

RX

5000 Seri­es gra­phics
(Tai­pei, Tai­wan, Sep 7th, 2020) As digi­tal games are quick­ly emer­ging as one of the world's favo­ri­te pasti­mes, gaming lap­top giant
MSI
con­ti­nues to pro­du­ce inno­va­ti­ve lap­tops to meet the diver­se deman­ds of gamers.
MSI
's all-AMD lap­tops, Alpha 15 and 17, are making a strong come­back with more power­ful spe­ci­fi­ca­ti­ons, offe­ring the latest 7nm-powe­red
AMD
mobi­le pro­ces­sor and gra­phics tech­no­lo­gy.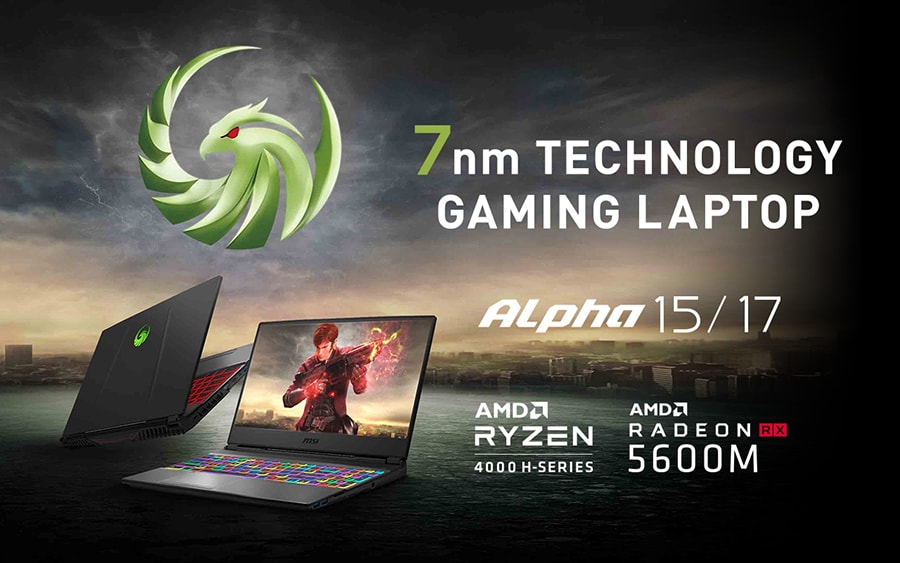 POWERED
BY
THE
LATEST
ALL-AMD
7NM
TECHNOLOGY
Desi­gned for gamers loo­king for the most advan­ced tech­no­lo­gy,
MSI
's all-AMD Alpha 15 and 17 gaming lap­tops com­bi­ne the cut­ting-edge hard­ware of up to
AMD
Ryzen™ 7
4800H
mobi­le pro­ces­sor and
AMD
Rade­on™
RX
5600M
gra­phics, which tog­e­ther offer desk­top-class per­for­mance as an appe­aling and afford­a­ble opti­on for main­stream gamers. As the chart indi­ca­tes, the 7nm com­bi­na­ti­on signi­fi­cant­ly expe­di­tes the speed and per­for­mance for mul­ti­tas­king, hea­vy workloads, or play­ing popu­lar games like "Grand Theft Auto V", "Shadow of the Tomb Rai­der" and "Bor­der­lands 3″.
SMOOTH

GAMING

EXPERIENCE

WITH

AMD

FREESYNC

™

PREMIUM

144

HZ

DISPLAY

Refresh rate is pivo­tal for gaming. Alpha 15 and 17 are uncom­pro­mi­sing when it comes to dis­play. The pre­mi­um packa­ge, with the optio­nal 144 Hz

AMD

Free­Sync™ Pre­mi­um dis­play, deli­vers bright and sur­pri­sing color accu­ra­cy along with a smooth and tear-free gaming expe­ri­ence. This allows gamers to enjoy the most vibrant visu­al and immer­si­ve gaming expe­ri­ence without mis­sing a frame.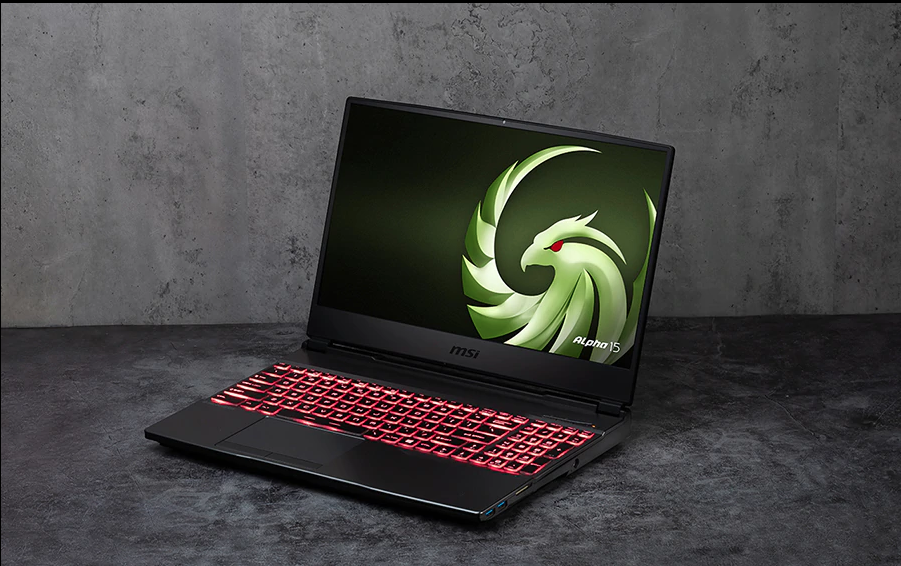 ALPHA

15

&

17

ARE

UPSCALE

PICKS

AMONG

MAINSTREAM

GAMING

LAPTOPS

The mat­te finish chas­sis is smal­ler than its com­pe­ti­tors wit­hin the same class, while offe­ring enough room to inclu­de high-end com­pon­ents. The Alpha 15 and 17 offer sub­stan­ti­al value with a per-key

RGB

gaming key­board, upgraded Giant Spea­kers.

MSI

's revo­lu­tio­na­ry Coo­ler Boost 5 ther­mal solu­ti­on ensu­res an unin­ter­rup­ted gaming expe­ri­ence. The Alpha seri­es is equip­ped with a total of 7 heat pipes to ensu­re maxi­mum air­flow for extre­me gaming!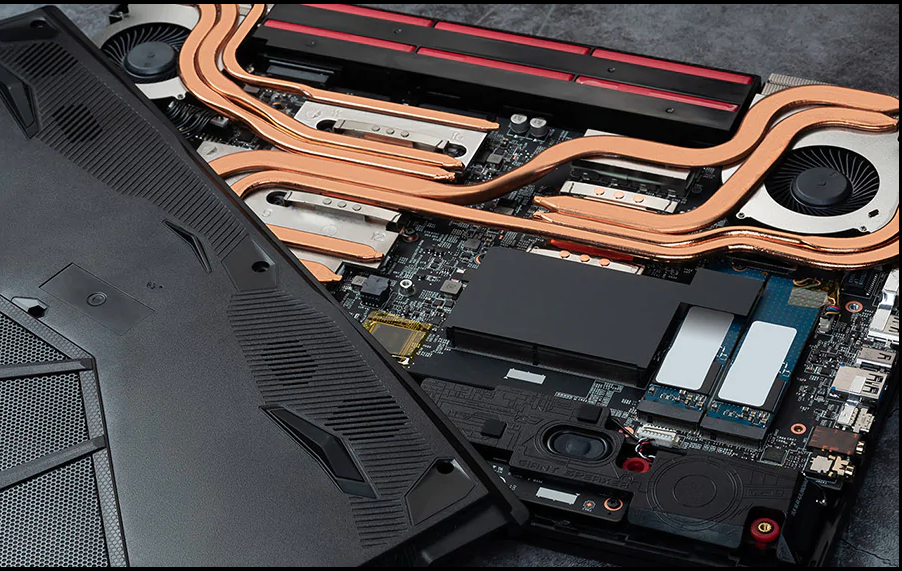 The Alpha seri­es remains a rari­ty among modern gaming lap­tops. With its solid per­for­mance, this seri­es of gaming lap­tops is an appe­aling solu­ti­on for gamers loo­king for high-per­for­mance hard­ware that doesn't cost a for­tu­ne.