TAIPEI, Tai­wan, Novem­ber 5th, 2020 – For AMD Ryzen 5000 Seri­es desk­top pro­ces­sor, ASRock, a lea­ding glo­bal mother­board manu­fac­tu­rer, has laun­ched the X570 PG Velo­ci­ta. It is a new crew of Phan­tom Gaming seri­es desi­gned to meet the needs of high-end gamers and the best choice for high pri­ce-per­for­mance build.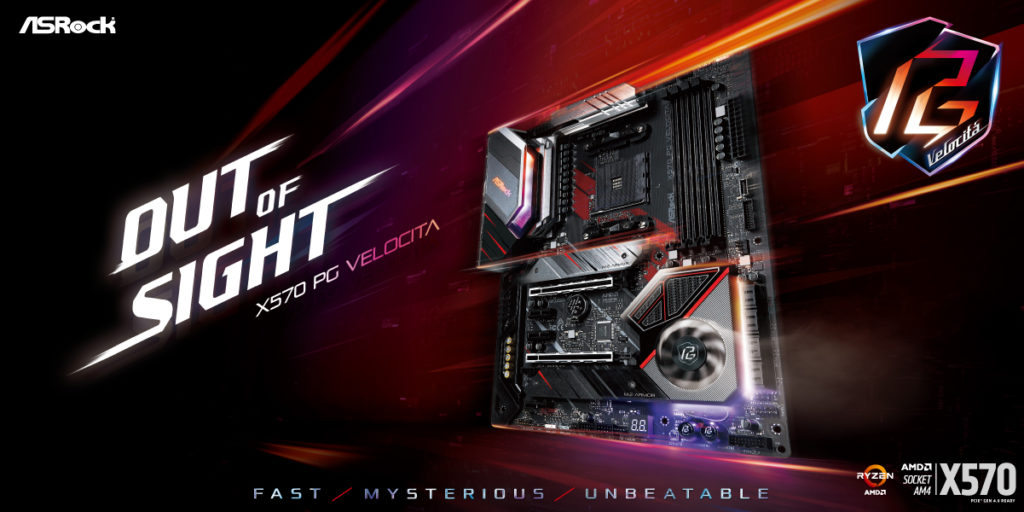 "We'­ve heard the voice of online gamers! The Kil­ler net­wor­king on the X570 PG Velo­ci­ta offers the unin­ter­rup­ted online expe­ri­en­ces and makes gamers beat all com­pe­ti­tors in an instant!" said Chris Lee, gene­ral mana­ger of ASRock mother­board busi­ness unit.
Evolution of Phantom Gaming
Users may well spot on the phan­tom gaming logo's dif­fe­rence! The bla­zing fire in the core sym­bols the hig­her trans­mit rate. Users can enjoy the PCI express 4.0 with dou­ble band­width from pre­vious genera­ti­on. At the same time, the who­le new Kil­ler Ether­net & Wifi offer a fas­ter and more reli­able net­wor­king for gamers towards per­fect gaming expe­ri­en­ces. The cool color around con­trasts qui­te mar­ked­ly with the fla­me insi­de, making the design code of phan­tom gaming full of mys­te­ry. The frame-break shield inte­gra­tes all ele­ments abo­ve, showing tem­pe­ra­ment of domi­neer and unbea­t­a­ble strength of new Phan­tom Gaming.
Killer™ Wireless and Killer™ Ethernet
ASRock X570 PG Velo­ci­ta has both Kil­ler E3100 and Kil­ler AX1650, which sup­port Kil­ler Prio­ri­tiz­a­ti­on Engi­ne and Kil­ler Dou­ble­Shot Pro, offe­ring the most reli­able net­wor­king. The Kil­ler Prio­ri­tiz­a­ti­on Engi­ne can Iden­ti­fies thousands of games, app­li­ca­ti­ons, and web­sites. It prio­ri­ti­zes real time packets over other packets and makes Gaming in first prio­ri­ty, offe­ring more enjoya­ble and unin­ter­rup­ted online enter­tain­ment expe­ri­en­ces with bet­ter through­put and lowest latency.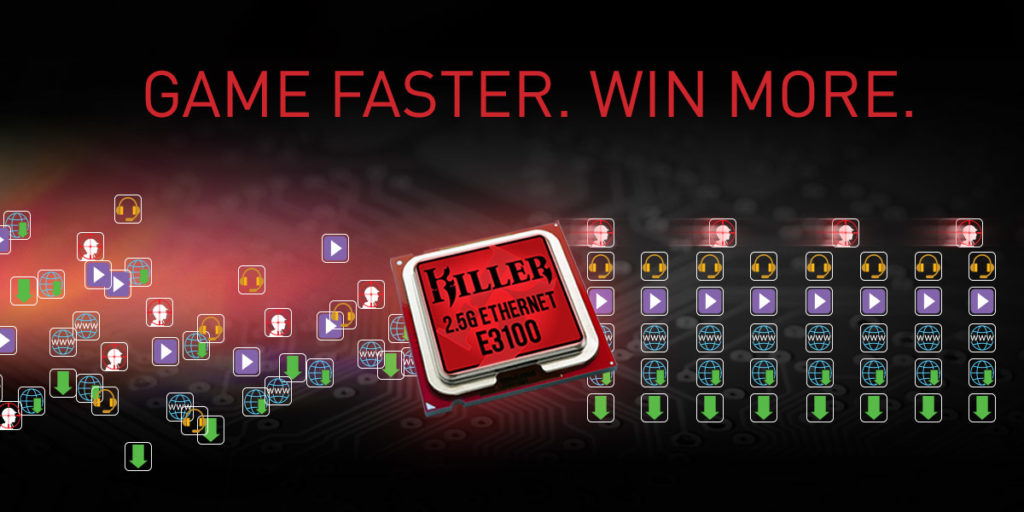 Kil­ler Dou­ble­Shot Pro is a tech­no­lo­gy for sys­tems that have both Kil­ler Wire­less and Kil­ler Ether­net pro­ducts, enab­ling your com­pu­ter to use Wi-Fi and Ether­net at the same time. It will auto­ma­ti­cal­ly uti­li­ze the fas­test net­work con­nec­tion for all of the PC's high prio­ri­ty traf­fic, and all stan­dard traf­fic are then sent over the other inter­face. This ensu­res the hig­hest prio­ri­ty traf­fic will always be put on the fas­test and most reli­able link.
Gamer-Centric Features for Incredible Performance
For AMD Ryzen 5000 seri­es pro­ces­sors, X570 PG Velo­ci­ta pro­vi­des the 14 Digi Power Pha­se & 50A Dr. MOS, offe­ring a com­ple­te­ly smooth power deli­very to ful­ly deve­lop the OC poten­ti­al of CPUs with opti­mi­zed heat dis­si­pa­ti­on. Bes­i­des, it pro­vi­des two Hyper M.2 sockets with full-coverage heat­sink for up to Gen4 x4 (64 Gb/s), ensu­ring that high-per­for­mance M.2 SSDs can always work at full capa­ci­ty and have the lon­ger com­po­nent lifespan. With PCI express 4.0 slots for gra­phic cards and all fea­tures abo­ve, gamers have been alrea­dy one step for­ward than other competitors.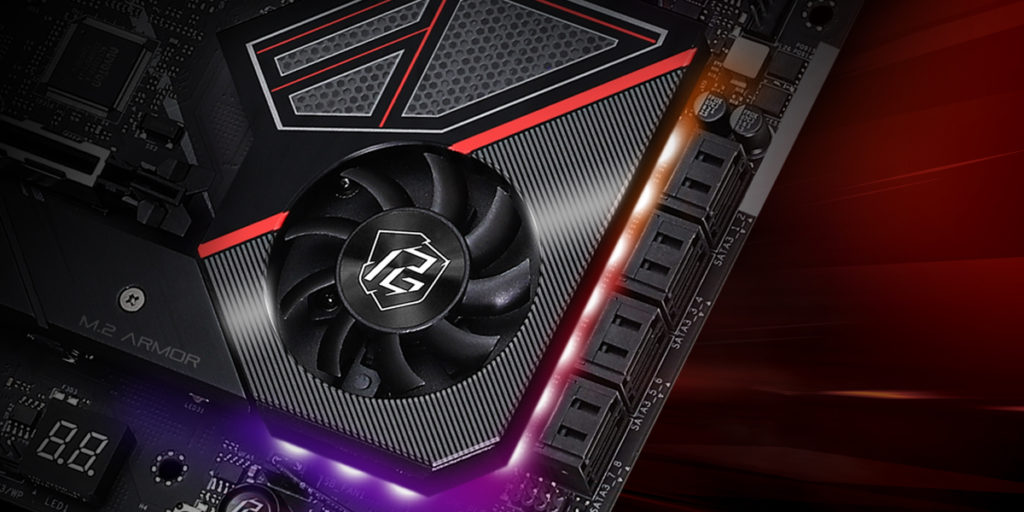 Style Your Personality
With Poly­chro­me RGB, ASRock offers a very com­pre­hen­si­ve con­trol to per­form the built-in RGB LEDs or the con­nec­ted LED strips, CPU fans, coo­lers, chas­sis and any RGB devices smooth­ly. The­re are both 3‑pin address­able RGB hea­der and tra­di­tio­nal 4‑pin RGB LED hea­ders on X570 PG Velo­ci­ta that allows users to con­nect RGB strips direct­ly to the mother­board and sync their ligh­t­ing sys­tem using the app provided.
For more pro­duct infor­ma­ti­on, plea­se check:https://www.asrock.com/mb/AMD/X570 PG Velocita/
For pro­duct video, plea­se check: